Go to
http://www.ryltorment.com/
And download the latest client and patch.
It should auto update. Also hamachi needs to be turned off.
Facialised - Co-Leader
Posts: 9128
Joined: Thu Mar 27, 2008 7:45 am
Karma: 7
---
---
Well it is a private/underground server so it is a bit of a mess. I was skeptical at first but found it to be one of my fav games...

Unfortunately because the game is so old and "private," they have as many problems a NF. Sadly lag is always an issue with this game.. and with the type of game this is, even 1 second of lag can leave you dead.....

Brian if you are serious about giving it a shot, I'll look into any problems you have. I have several active accounts with good items I could always pass onto you + Vanity is a feared gunner there as well!

Facialised - Co-Leader
Posts: 9128
Joined: Thu Mar 27, 2008 7:45 am
Karma: 7
---
I am more than willing to hop on too
I have a few other characters I should finish leveling to 95 and I need some better stuff for my templar.
NF has left me a bit bored to be honest. 14 levels til Lion 2 in a bb3.5 is a bit daunting...
I never had any lag problems to be completely honest. Well - I have, but none that made me stop playing, it was usually just once for the entirety of the time I played the game.
The difference between NF and RYL though (besides the obvious) is that this is free lol, so it is completely up to skill, which is both why I enjoy it and why I hate it. I still loved that arena we went to a while ago mako lol
Poopy doopy doo
Overlord - Fleet Leader
Posts: 7679
Joined: Thu Mar 27, 2008 7:40 am
Location: Sydney, Australia
Karma: 4
---
I dont get it... How do I DL this shit?
What do I need from here?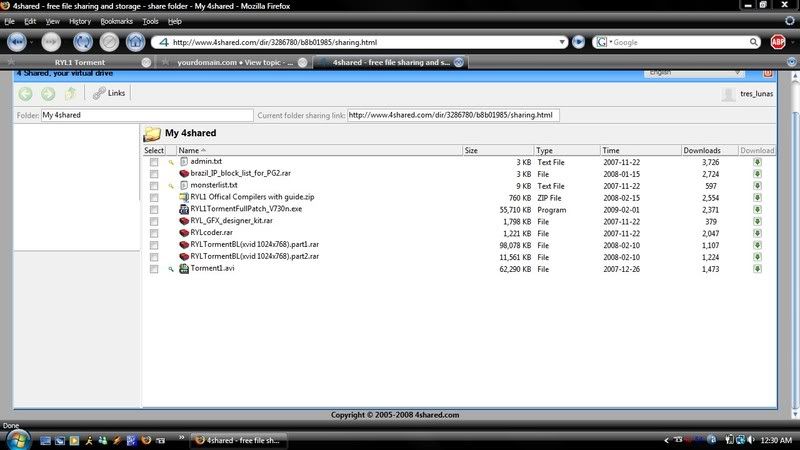 Me? Pot? Never! - Co-Leader
Posts: 5956
Joined: Thu Apr 17, 2008 8:40 pm
Location: (216)
Karma: 1
---
---

Facialised - Co-Leader
Posts: 9128
Joined: Thu Mar 27, 2008 7:45 am
Karma: 7
---
---
---
---
Who is online
Users browsing this forum: No registered users and 1 guest